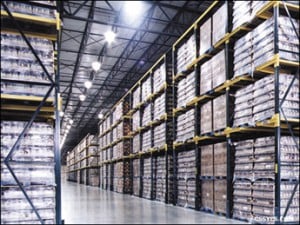 Our 3PL Warehouse has the capability of handling single units to 5 tons! Fulfillment service and packaging for large orders or as small as an individual piece internet order SKU's from 1 to 5,000.  Weight from1 pound to 10,000 pounds. Overstock, cancelled P.O., Inventory reduction, obsolete Inventories and of course, Customer Distribution of their product throughout the United States and Worldwide market.
•Pull Pack                •Carpet Pole
•Roll Clamp            •Basaloid
•Box Clamp             •Etc.
•Barrel Clamp